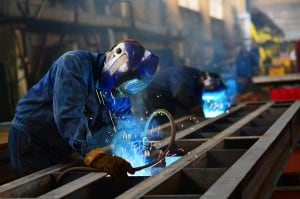 Smart Manufacturing is a broad category of manufacturing with the goal of optimising concept generation, production and product transaction. In a word, smart manufacturing aims to take advantage of advanced information and manufacturing technologies to enable flexibility in physical processes and address a dynamic and global market.
And it changes… everything. Your workforce must be trained to manage high-level flexibility and really use the technology rather than specific tasks, as is customary in traditional manufacturing. While outsourcing deduces capacity limitations and allows tight turnaround demands to be met, the expansion of the manufacturing ecosystem also brings new challenges. There is a new and pressing need to manage and monitor third-party activity. As the level of complexity in the logistics domain increases and vendors around the world require synchronisation, companies must be able to optimise what they do and where.
Download the Smart Manufacturing Whitepaper to read more!