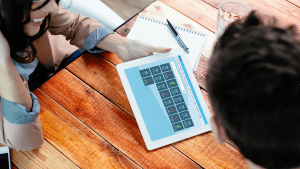 One would expect that today, ERP would be considered somewhat of a non-issue, but witnessing the uproar in the enterprise software world, due to Saas, the cloud and endless variety of niche business apps, we ask: Is ERP still hot?
The short answer is YES. A brief look at leading market analyst reports shows that enterprise software spends reached a staggering $620 billion in 2015 and increased an average of 25% over the last 5 year (2012-2016).
A deeper look into reality, however, leads us to the longer, more succinct answer: ERP is still relevant but is not the same ERP as we once knew it. In actual fact, the solution evolved so incredibly much that modern ERP is no longer a set of applications, but rather a fully-fledged platform.
Download the 'Is ERP Still Hot' Whitepaper to read more…!